Aerin Williams Sonoma Fish Platter Serving Plate Sea Blue Dinner Seafood Scallop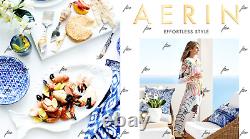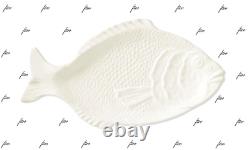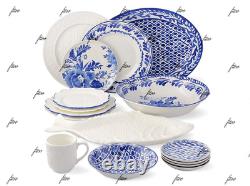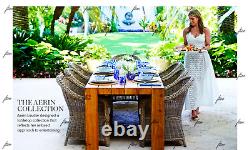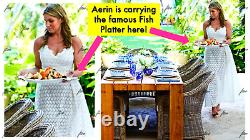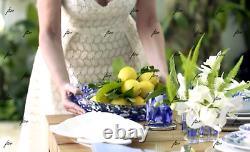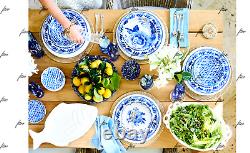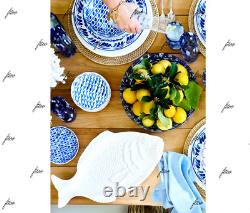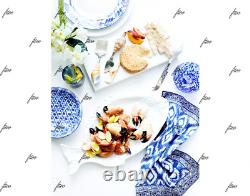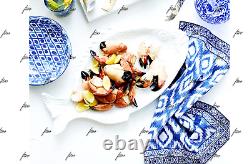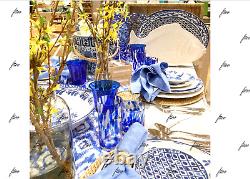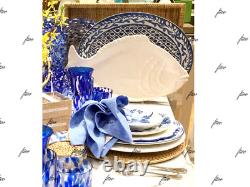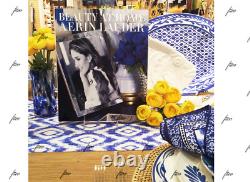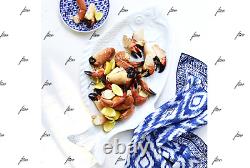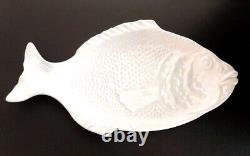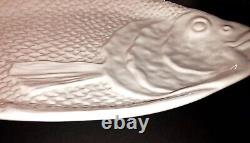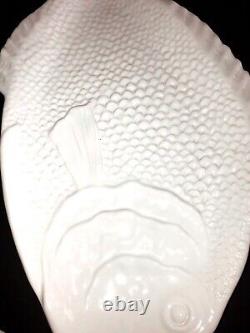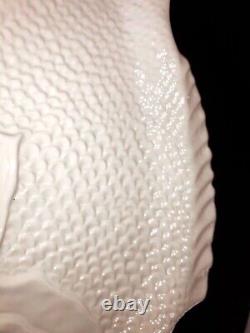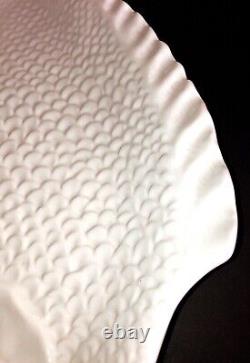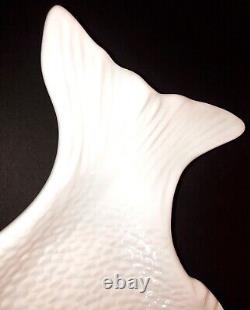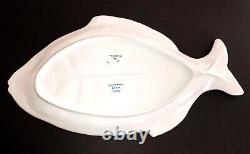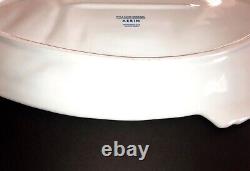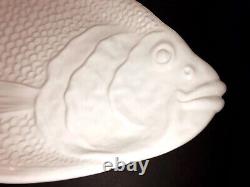 Radiate beauty and take your home & lifestyle to new heights with this show-stopping &. Very sadly, NOW DISCONTINUED/FOREVER GONE.
Aerin x Williams Sonoma design wonder-this RARE and beloved Fish Platter-a winning piece in this multi-year, award-winning partnership which was touted online, in magazines and across social media-loved by editors, celebrities and style-makers galore, including Aerin herself! Distinctly made with all the goodness that both Aerin & Williams Sonoma are known for, you can indulge and treat yourself with the literal best! It is now a bona fide, hard-to-find, coveted treasure which pairs so beautifully with so many Aerin x Williams Sonoma collections, such as the multi-colored Scalloped Plate, Sea Blue, Fairfield, Ardsley, Seville, Ardsley Collections. Perfect for entertaining to special events to everyday use, this gorgeous & unique platter will get you there time and time again. You will love how it makes your life brighter and better, and best of all, how it sets you apart with such stunning & thoughtful design.
You, your loved ones and guests will all be charmed by its beauty and your uber-welcoming home! In this wonderful offering, you will receive. 1 RARE, NEW Aerin x Williams Sonoma White Fish Platter (dishwasher safe). In case you are interested, we have many other special and rare Aerin x Williams Sonoma pieces to give you even larger and more charming home, dining & lifestyle sets. Please see our other listings; thank you.
BRAND NEW, UNUSED, WITH TAGS. And has been lovingly stored in a clean, pet and smoke-free home. Also, please note that these Aerin x Williams Sonoma pieces are handmade/handcrafted, which can cause natural markings, glazing differentiations or unevenness in application. Also, the bottom of these platters are intentionally "roughed up" as to create traction so the pieces do not slip when placed.
All this is typical of these pieces and reflects only all the more the special hand-craftedness Aerin & Williams Sonoma put into this stunning collaboration. Some good things to know.
We only want the best. We always strive to do our best, with information provided as accurately as possible and to the best of our ability. Colors and the items themselves may vary due to manufacturing, camera flashes, computer and monitor settings, etc.
Similarly, weights and measurements are to best approximations. Finally, your happiness means so much to us! We seek to always go above and beyond in all that we do because we care deeply about our customers.
Always feel welcome to reach out to us! We sincerely thank you and look forward to working with. And getting to know you!

---